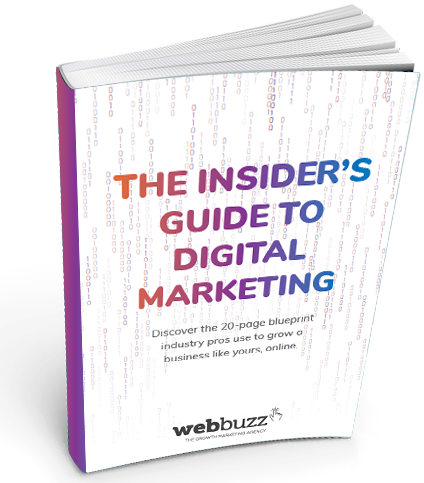 The Insider's Guide To Digital Marketing
Discover the powerful techniques and strategies professional digital marketers use to grow a business like yours, online.
If you want to be #1 online
in your industry or local market
Maybe your business is already using the online channel to grow sales. Or perhaps you're just getting excited with the idea of using a digital marketing agency to transform your venture. Whatever. You'll find our Insider's Guide to Digital Marketing to be a highly useful resource.
But there are some things we didn't have space for in the digital marketing guide…
Where does it come from?
Contrary to popular belief, Lorem Ipsum is
not simply random text. It has roots in a piece of classical
Latin literature from 45 BC, making it over 2000 years old. Richard McClintock, a
Latin professor at Hampden-Sydney College in Virginia,
 

What You Will Discover
How to profile your target customer(s)
Why good branding is so important

What You Will Discover
How to profile your target customer(s)
Why good branding is so important

What You Will Discover
How to profile your target customer(s)
Why good branding is so important
Get The Digital Marketing Guide